Exposed Aggregate Concrete Driveway in Melbourne
Exposed aggregate Concrete from $90/sqm
Exposed Aggregate is one of the most popular and decrotive styles of concrete today. with its natural stone beauty and modern look
you can rest assure that you are making the right choice. Easy to keep clean surface and non slip finish would be sure to impress
With a vast array of pebble mixes to choose from your concrete area will be sure to highlight your home.
Benefits of Exposed aggregate Concrete Driveways
• Modern Designs
• Visually Pleasing
• Easy to clean
• Non Slip Surface
• Vast arrange of styles to choose from
Exposed aggregate concrete can be used for:
• Patios
• Pathways
• Carports
• Afresco Areas
• Pool surrounds
• Spa areas
• Driveways
Choose from 43 mixes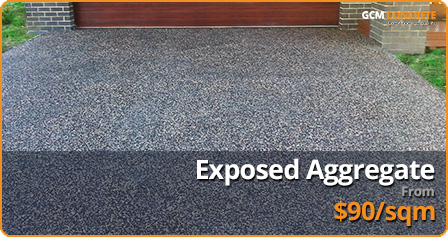 *The sample colours illustrated are simulated to match the actual product as close as modern monitor colours will allow. Some variation in shading may occur, depending on the job conditions.
View some of our projects: