Coloured Concrete Driveway in Melbourne
Coloured Concrete from $60/sqm
This is the least expensive and most effective way to have a coloured concrete driveway at your home is to add a coloured pigment added to the top of wet concrete surface. Once plain concrete is laid, the color pigment is applied to the area a hardwearing surface stronger than the concrete itself. With a huge range of colours to choose from, you will find the right colour for your home.
Benefits of Coloured Concrete Driveways
• Maintains colour
• Hardwearing
• Makes cleaning easier
Coloured concrete can be used for:
• Patios
• Pathways
• Carports
• Afresco Areas
• Pool surrounds
• Spa areas
• Driveways
Choose from 30 base colours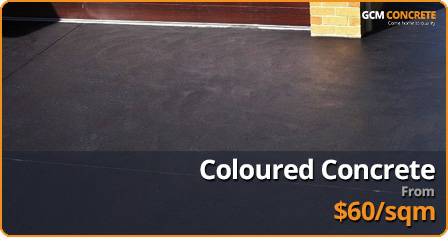 *The sample colours illustrated are simulated to match the actual product as close as modern monitor colours will allow. Some variation in shading may occur, depending on the job conditions.
View some of our projects: